Expertise: Sikh Fusion | Asian Sikh Wedding
Rehearsal Meeting
A day before your Asian Sikh Wedding, we have a mandatory rehearsal meeting with the couple, their parents, significant members of the family and resort planner to go through the timeline of the wedding day sequence.
Details of the Baraat, Milnee and bridal processional, along with start and finish times are confirmed. Resorts can sometimes be massive, up to a mile long, and coordinating early morning logistics is extremely important.
The couple is 'walked' through the entire wedding protocol, including Matha Tek, Kalgi removal,  Ardas, Pulla Ceremony, walking the 4  Lavaan and assisted with prolonged sitting.
Feel free to check out our Interfaith Sikh Wedding FAQ page for answers to questions or concerns you may have regarding your Sikh Fusion Wedding, Jewish Sikh Wedding or Asian Sikh Wedding.  Over the years countless couples have thanked us for the introduction and rehearsal meeting.  You can learn more about our Sikh Destination Wedding Europe story and our  Hindu Sikh Wedding services. It is our sincerest intention to provide the most beautiful Sikh Destination Wedding service with the assistance of our Sikh Wedding Planner UK  team.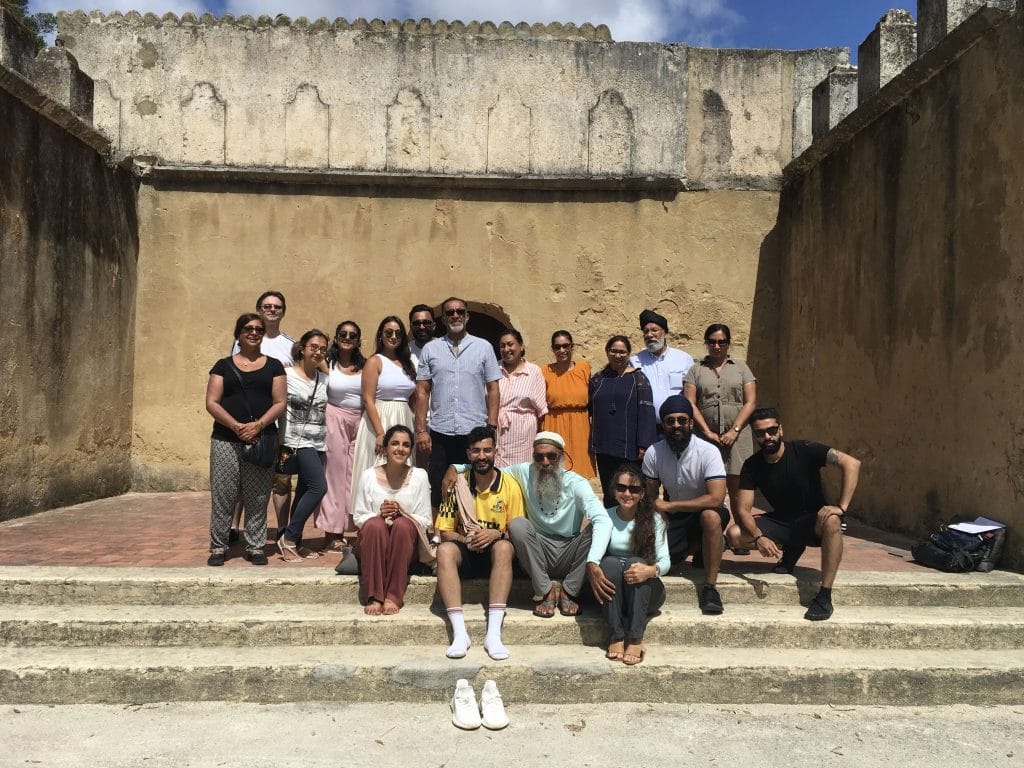 Oversee Ceremony Setup
On the wedding day, before sunrise, we arrive at the ceremony space to make sure the decor set up is according to the agreed specs.  We oversee the respectful transformation of the space into a Gurudwara-type ambiance.  After the completion of the decor and room setup, we arrange and set up the Kirtan and Altar/Mandap Stages with the religious materials and also set up the sound system for pristine sound during your Sikh fusion wedding ceremony.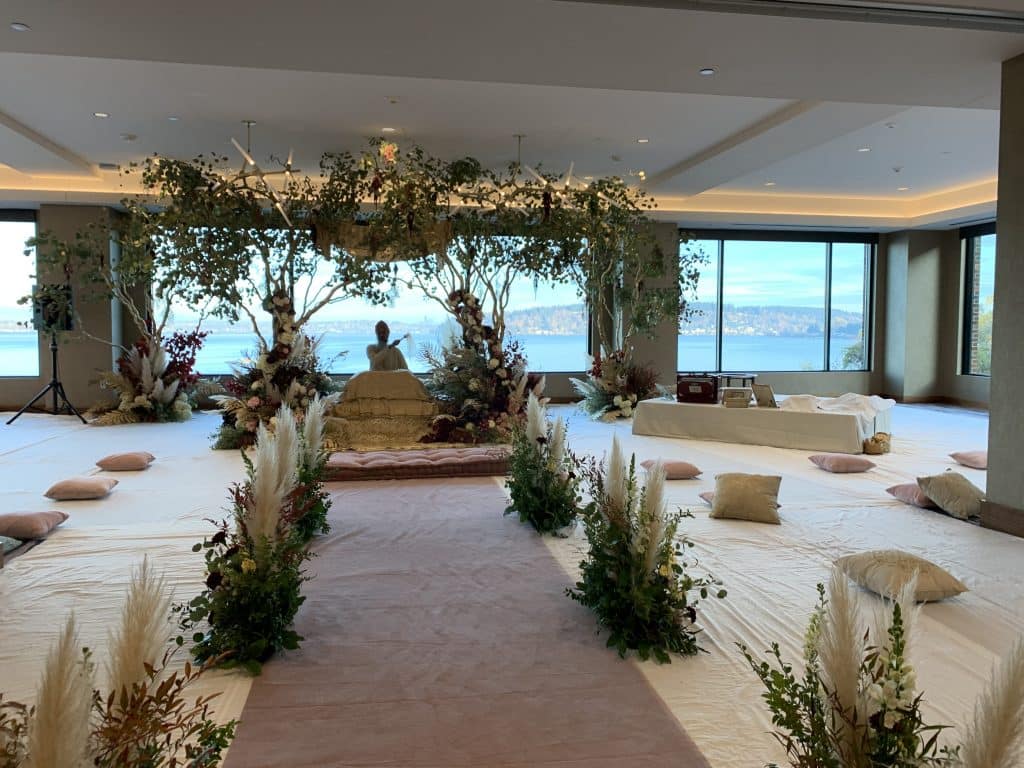 Baraat & Milnee
Many families choose to have traditional cultural wedding ceremonies before the wedding. This can include the groom's sisters putting on the Kalgi and Sehra. Even at a Sikh Fusion Wedding or Jewish Sikh Wedding, the groom often arrives on a horse for the Milnee Ceremony with his family, relatives, and friends dancing alongside the symbolic dhol player.
Prior to the Milnee we assist and delegate the tying of head coverings. This is followed by a brief introduction, overview protocol of what to expect during the Anand Karaj Ceremony.  Ardas is recited which is followed by the typical exchange of garlands and hugs.
Anand Karaj Sikh Destination Wedding
Meet & bless the bride before the ceremony
Assist with the groom's processional order
One (1) hour ceremony
All pertinent Asian Sikh Wedding Shabads
Traditional Anand Karaj with Gurbani Kirtan
Reading & Singing of Lavan
Ceremony in Punjabi with Informative English Dialogue
Blessing of Rings Ceremony
Agreement Vows
Final Ardas
Placing of Rumala
Blessing of Parshad
Interfaith & Multi-Racial Couples
As a 'mixed – fusion' couple we are well aware of the social and cultural difficulties that are sometimes imposed by relatives who do not approve of your choice and love for your partner. We specialize in conducting ceremonies for interfaith couples, bringing the message of tolerance, equality, and oneness.  We welcome all cultures and all human traditions to celebrate their Indian Destination Wedding Europe ceremony.